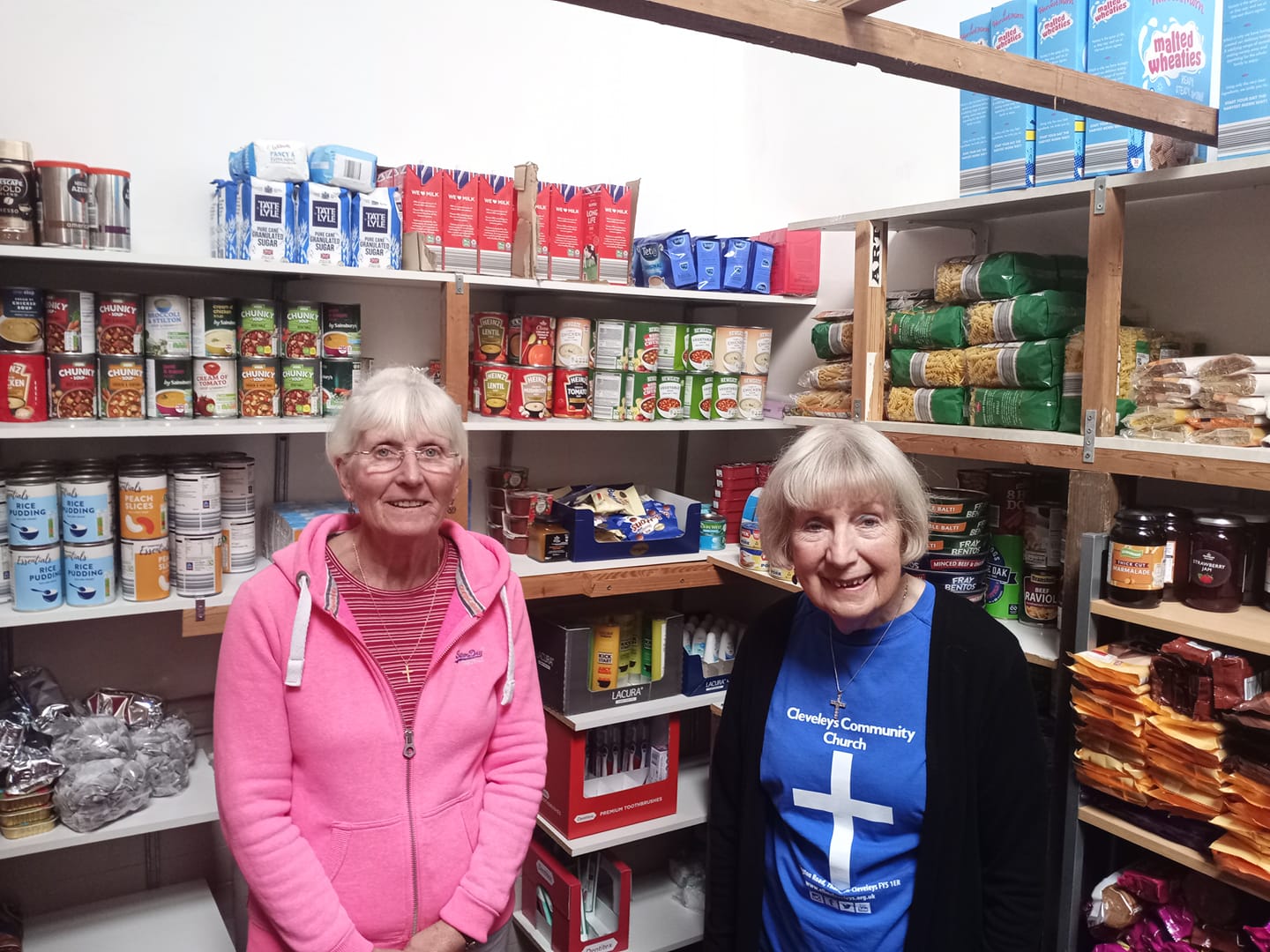 We at Cleveleys Community Church food bank are here to serve the needy in the community.
We take referrals from:-
Social Services
Doctors
Hospitals
Police
Charitable organisations
Other churches and situations due to redundancy.
We accept donations from anywhere and anyone,
but regret that we are not able to take perishables.
We would be grateful for any tinned goods, packets, general hygiene products or biscuits.
We look forward to meeting you in either of the roles.
God Bless......May and Pam